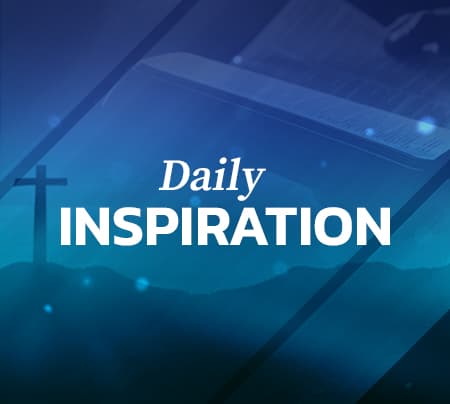 "But thou, when thou prayest, enter into thy closet, and when thou hast shut thy door, pray to thy Father which is in secret; and thy Father which seeth in secret shall reward thee openly." Matthew 6:6
There is nothing worse than thinking we are having a conversation with someone only to discover that we are just talking to ourselves because they were not listening. It can be the same way in our prayer lives, because there are times when we pray and we are not sure if God is listening to us or not. When we pray if can feel like nothing is happening, and God is not listening to us. Prayer is a two-way street, and not only does God hear us when we pray, but we need to hear God when we pray. The Scripture reminds us when you pray, enter into your closet, and when you have shut the door, pray to the Father which is in secret; and your Father which sees in secret shall reward you openly. I encourage you today to spend your quiet alone time with the Father. Each day find some time to go in your closet and pray to The Father those things that are on your heart. Take time to shut the door and have a deep conversation with God, He already knows what is on your heart, and like a loving Father He is just waiting for you to share them with Him, so He can do something about those things on your heart. You may not have a literal closet to go into to pray, but make a space or find a place where you can go and shut in with God. What you pray to Him in your closet is between you and Him, but He will reward you openly for what you have asked Him in secret. People will wonder how some things happened in your life, and you will know it came from a devoted prayer life with God. Prayer changes things, and prayer turns things around, and prayer is the key that will unlock so many doors in your life, if you would only pray. Prayer does not only change things, prayer will change you. Prayer is essential in my life, and I know for sure what I have prayed in secret in my closet God will do in my life openly, this is why I am so convinced, "It's My Year To Get My Thing From My God!"
Thank you Lord for giving me this vehicle called prayer. Thank you for allowing me to come before you and to tell you all things that are on my heart and mind. Thank you for listening to me in prayer and thank you for talking to me in prayer. Thank you for answering my prayers. Thank you for always being there for me. Thank you in advance for all the great things you are going to do in my life. I love you Lord. In Jesus Name Amen.
Be Inspired, Rev. Dr. Stephen W. Pogue, Pastor
Greater Centennial A.M.E. Zion Church
Mount Vernon, NY